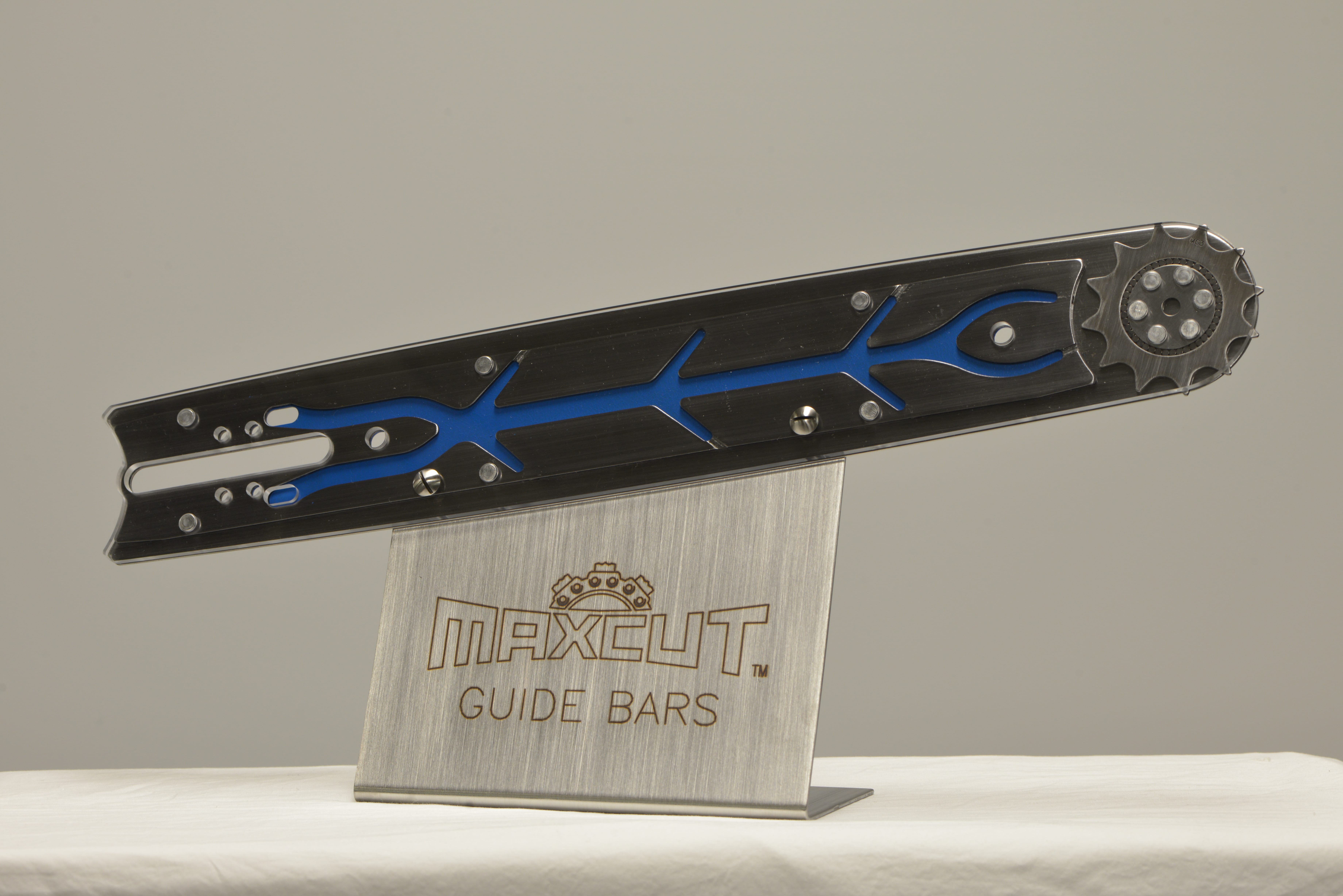 MaxCut offers a superior hydraulic guide bar for use in the toughest application for cutting concrete, brick, decorative stone, or utility pipe. We offer guide bars in multiple sizes (10" 15" 20" and 25") to match the needs of your job.

Our guide bars were Engineered for maximum chain adjustment offering the most in the industry.

We designed the center of the bar to be slightly wider than the ends to conform to the natural slack in the chain.

Precision machined ports on alternating sides of the bar ensure even distribution of water across the entire chain, not just one side. The separated bar shows the details of the guide bar manifold for water distribution.