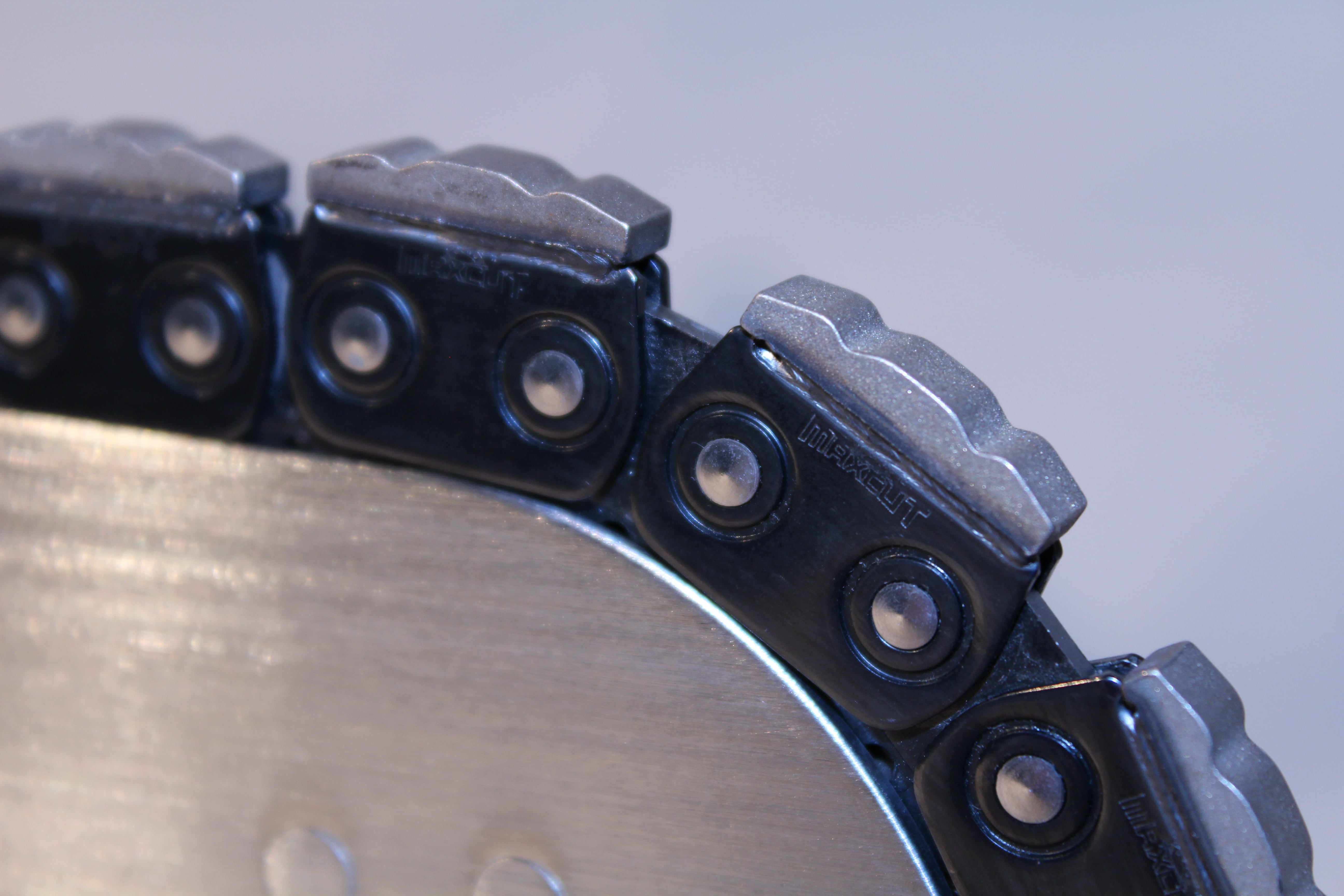 MaxCut Steadfast utility chains are designed for cutting concrete lined, ductile iron pipe (DI). This makes them more than suitable for other common pipe materials like cast iron, PVC, and HDPE.

The MaxCut Steadfast chain was designed to work optimally with the MaxCut Stealth-12 Hydraulic Chain Saw, MaxCut Guide Bar, and MaxCut Sprocket, however it is compatible with most other equipment on the market.

The use of a chainsaw to cut utility piping requires less excavation than traditional circular cut-off blades. This allows you to get the job completed faster which saves you time and money.

This patent pending MaxCut Steadfast chain was engineered to utilize sintered diamond segments. This allows us to control key characteristics to achieve optimal wear rates and cutting speed.

Our segments are designed to wear which continually exposes new sharp edges of the diamonds to do the work. We also incorporate notches into the top of the segment to regulate surface area.

We precision laser weld a segment to each link of the Steadfast chain which provides 95% more cutting surface than the competitors chain currently on the market.

Fast, smooth, straight and reliable.